Hey folks!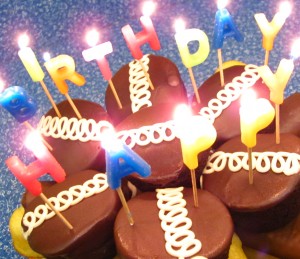 It's my birthday this week and I have so much fun stuff going on (you may already notice the site looks a bit different- it's a work in progress, I'll tell you all about that later)! First things first: I wanted to continue a tradition that I started last year. A tradition that was inspired by my awesome former boss in Boston. Helena used to give gifts to her staff every year on her birthday and it was always something really cool because that woman has good taste! Well, I don't have a staff but I do have awesome readers and so I want to give you (well one of you at least) something awesome in honor of my birthday. It's giveaway time!!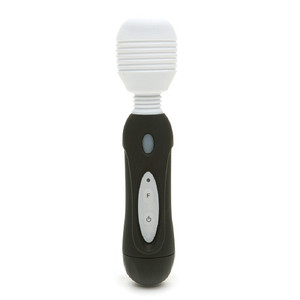 The wonderful folks at SheVibe (who also just included me on their March cover- check it out on the bottom of this page!) have been kind enough to furnish me with one of my favorite toys of 2013 to give away. The Mystic Wand is a toy I cannot say enough awesome stuff about. It surprised the heck out of me. I was Hitachi Magic Wand devotee, what need did I have for this little thing that runs on batteries* (batteries for goodness sake!!)? Well, the Mystic Wand shut me up right quick. It's powerful (and we know I like power!) compact while still covering everything I need (I tend to use the phrase "large swathes") and, unlike the Hitachi, it's got a non-porous head. The Mystic Wand is my go-to. It's my closer. I may have fancier, more exciting toys that I love but this is my constant. I'm so excited to introduce someone new to the Mystic Wand.
So, this is a quick one because I want to pick a winner before I leave for CatalystCon so I'll be picking a winner after 9pm PST on March 11th. Follow the instructions below to enter.I've given you lots of options- some are quite fun- so let's celebrate my birthday with a Mystic Wand for one of you!!
Thank you to SheVibe for providing the Mystic Wand, you guys rock!


*It should be noted that a rechargeable version exists but everyone I've talked to agrees that, inexplicably, the battery one is better. Apparently a re-design is coming, fingers crossed.