Who is The Redhead Bedhead?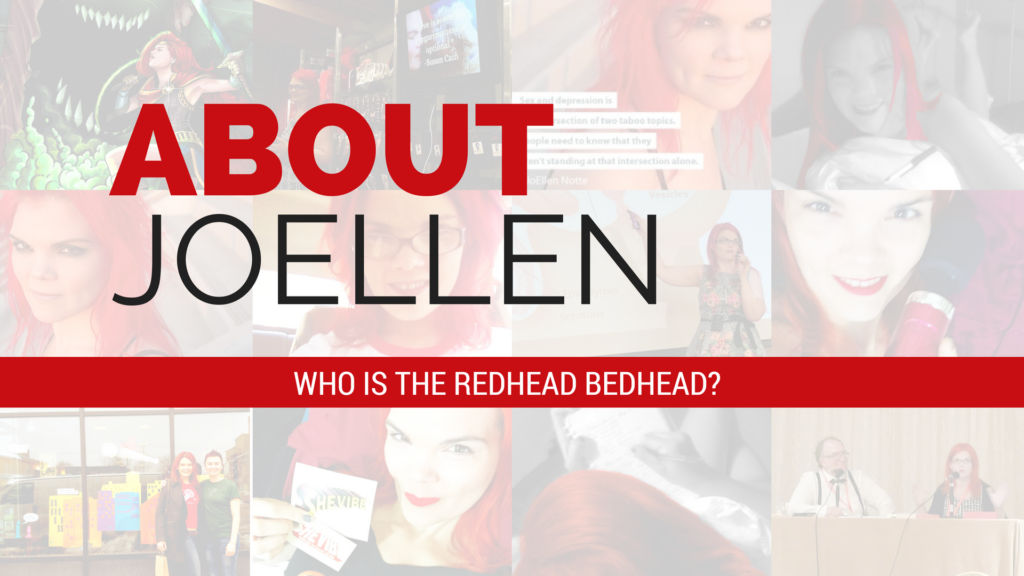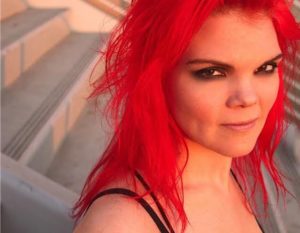 Hey folks, I'm JoEllen Notte, known to the internet as The Redhead Bedhead, a writer, speaker, researcher and mental health advocate who also talks about sex toys. This all started a few years back when I, at the age of 32, ended a sexless marriage, rebooted my life and decided to learn all about sex. I figured if I had things to learn and felt scared, alone, and broken the same was probably true for others. This led me to have what I thought was a terribly novel idea- I would talk about sex on the internet! (Adorable, no?).
Since 2012 I've written about sex, vibrators, mental health, and how none of us are broken right here on the award-winning RedheadBedhead.com as well as for xoJane, Bitch Media, Daily Dot, AlterNet and Kinkly. I've travelled North America touring the best sex shops in the US and Canada, led workshops on sexual communication, navigating consent, having casual sex kindly, and online dating, and spoken at length on sex toys but I am happiest and most effective when writing and speaking on behalf of quiet people who have sex– check out my video series on attending conferences as an introvert and extensive work on sex and depression, a topic I've been researching in earnest since 2014 (I'm even working on a book!)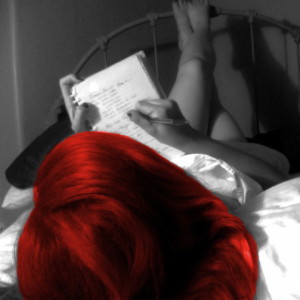 I'm certified as a sex educator through the Planned Parenthood of Massachusetts Sexuality Education Certification Series and I've spoken at Clark College, University of Chicago, Woodhull's Sexual Freedom Summit and the Playground Conference.
I am not a doctor or a therapist. I am a writer and sex educator and I am committed to challenging stigma, offering resources, and helping folks feel seen, heard, and supported.
Stuff to check out:
For press and media inquiries please contact JoEllen here or at joellen [at] redheadbedhead [dot] com.