Sex and Depression With JoEllen Notte
---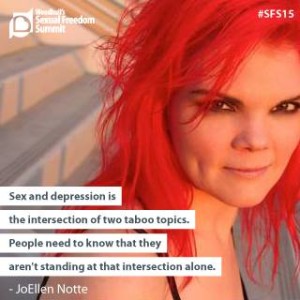 Over the years I've written about a lot of sex-related topics but sex and depression is the one that is closest to my heart. Since 2012 I've been exploring the impact depression and its treatment can have on sexual function and relationships and something I noticed early on was that an issue that loomed as large as the impact of depression itself was the silence surrounding the issue. The intersection of two taboo topics, sex and depression seemed to be something a lot of people would prefer not to discuss, leaving the people affected by it feeling lonely, unheard, and hopeless. In 2014 I started researching the topic in earnest, launching a first-of-its-kind survey to gather information, ask questions and give voice to an issue that affects so many people.
On this page you will find links to all of my sex and depression-related content: Articles, podcast appearances, panel discussions, tips on writing about the topic, quotes and references in the media, even some of my favorite resources. You can use the links below to jump right to the section that interests you or scroll down to see everything!
Articles

5 Steps To Take When Your Partner Is Dealing With Depression
When your partner is dealing with depression it can be hard to know what to do. These 5 steps that can help it make a bit more sense.
---


Let's Talk About Sex And Depression
I talk women, sex, depression & my first-of-its-kind survey for Bitch Media.
---


Self Care For When You're Feeling Not At All Sexy
When we feel gross it can be hard to treat ourselves well. I've got some strategies.
---

What Exactly Are Sexual Side Effects Anyway?
We hear a lot about the "sexual side effects" of antidepressants, but what does that mean? I lay it out.
---

Sex When You're Depressed- Don't "Just Do It"
It's awesome that more people are talking about depression- it's less awesome that I keep seeing articles telling people with depression & low libido to "just do it". I offered a different perspective.
---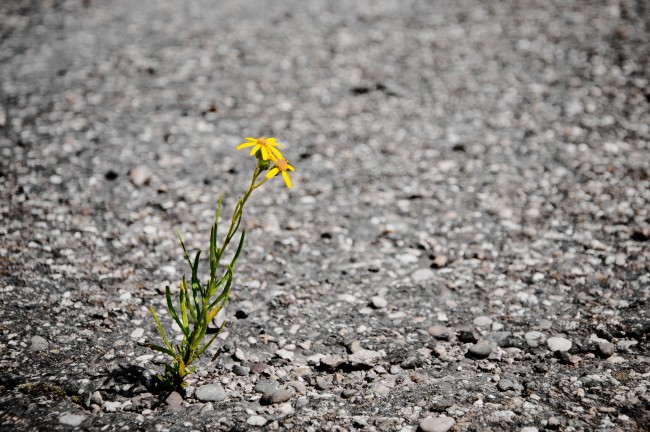 5 Ways to Stay Sex Positive When You're Dealing With Depression
Sometimes depression can suck the sexy right out of you which can be even more depressing. I have some ideas for dealing with that.
---


It's Not You: 4 Signs Your Partner's Too Depressed to Have Sex
The relationship between sex and depression is a topic that is close to my heart- This piece showed that a lot of folks feel the same way.
---

The Time Celexa Ate My Brain

The sex and depression piece that started it all. After I talked about my sexual side effects, a lot of people started talking to me about theirs.
---
Podcasts

Stereo-Typed 17 – Sex, Depression and Relationships
February 22, 2017
JoEllen Notte joins Camille to discuss her research into the intersection of these two stigmatised topics. Discussion includes:
What effects can depression have on someone's sex life?
What the hell are "sexual side effects" when it comes to antidepressants?
Why doesn't the medical and pharmaceutical community see this as a "quality of life issue"?
---

Sex, Depression, and the Conversations We Aren't Having feat. JoEllen Notte
January 13, 2017
JoEllen discusses the impact of depression and its treatments on sexual function and relationships. She also discusses her original research and offers tips and strategies for navigating relationships when depression is part of the equation.
---

Sex on the Brain Episode 7: Sex & Depression
January 12, 2017

JoEllen Notte dives into her research on depression and how mental illness and medication can impact our sex lives and our relationships. She also debunks depression myths, offers important advice for partners of people living with depression, and emphasizes how none of us are broken.
---

This week on Sex City
August 9, 2016
"Cordelia has the pleasure of interviewing JoEllen Notte. Since 2014 JoEllen's been doing extensive research on sex and depression. She's just finished presenting at the Woodhull Sexual Freedom Summit, and I'm looking forward to chatting with her."
---

Episode 255: "Sex & Depression"
March 21, 2016

This week on Between the Sheets with Lora Somoza: We're having a frank discussion about Sex and Depression. What are the signs? How can you help yourself or your partner? What are the common pitfalls and misconceptions? Tune in for the answers. You never know when you or a loved one may need them. Sex educator JoEllen Notte and comedian Adam Carl join Lora for a very informative conversation.
---
Pleasure Mechanics Episode #166: Sex and Depression with JoEllen Notte
January 29, 2016

Millions of people struggle with chronic depression – and all of them have a sexuality. Yet the relationship between sex and depression is rarely discussed. On this podcast episode, JoEllen Notte shares her wisdom about sex and depression.
---

#186: SEX & DEPRESSION WITH THE REDHEAD BEDHEAD!
March 29, 2015
CONFESSIONS, LIBIDO & GENITALS! Sandra comes clean with pal Rachael for support. Then, JoEllen Notte, a.k.a. The Redhead Bedhead, shares findings about this invisible illness and how it intersects with sex as she prepares to write her upcoming book "Monster Under the Bed."
---

#

20 Redhead Bedhead: Sex and Depression
August 29, 2014
JoEllen talks about the impact depression can have on one's sex life (and some fun toys stuff too!) with the Raw Sex crew.
---
Monster Under The Bed Panel Discussions
---
Writing Tips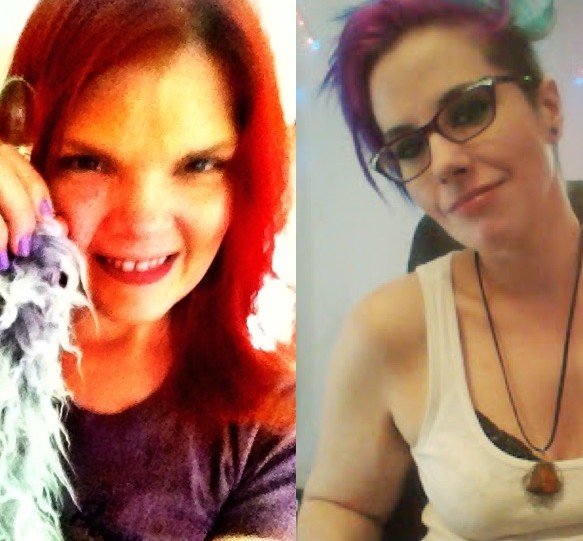 An Open Letter to Folks in the Sex & Depression Conversation
Crista Anne and I take on a problematic practice in the sex and depression conversation.
---

5 Tips For Writing About Sex & Depression
Sex and depression went viral and I shared some thoughts about writing on the topic responsibly.
---
In the media
8/5/16 VICE | A Sex Educator Is Finally Getting People Talking About Depression and Sex
1/1/16 LEAFLY | How Does Depression Impact Your Sex Life, and Can Cannabis Help?
9/25/15 THE DAILY NEBRASKAN | Link Between Sex and Depression Is Stronger Than Some May Think
8/25/15 FOR SPLOOSH'S SAKE| Woodhull's Sexual Freedom Summit 2015
1/29/15 KIROO | Sex & Depression: You are not alone
---
Resources
These are someone of my favorite resources for getting partners on the same page and for feeling less alone when dealing with depression.
How To Help Someone With Depression by Steven Skoczen – In my opinion this is possibly the best piece written on tis topic to date.
But You Don't Look Sick– The home of Spoon Theory, my favorite tool for communication about the physical/mental/emotional limitations that come with chronic illnesses, injuries, and disabilities.
Depression Quest– A video game designed to recreate the depression experience. It sounds terrible but is actually a phenomenal resource for partners of people dealing with depression.
Hyperbole and a Half – Comics that discuss the depression experience openly and honestly.
Robot Hugs– More comics. Shorter pieces that break down individual parts of the depression experience. Great for "this is what's happening RIGHT NOW" explanation.
Come as You Are: The Surprising New Science that Will Transform Your Sex Life

by Emily Nagoski Ph.D.
If you want to understand how and why depression affects sexual function, learn about the science of sex. Not specifically depression-related, this wonderfully thorough and delightfully accessible book is a must read for anyone who wants a better understanding of sex.
Sex For Smart People– Episode 27: Get Rid of the Idea That Sex Can Be Easy
A big thank you to Aida Manduley for pointing me towards this podcast episode that addresses sex as a potentially complicated proposition in a definitely complicated world. When depression is complicating our sex lives, it's not uncommon to feel like it should just be easier- let go of that, because it really isn't.
---