Spreading The Love with a Foulmouth Greetings Giveaway!
We're coming up on a time of year when people like to give each other flowers and chocolate and cards and stuff. It's usually not my bag but last year I actually gave some, gulp, valentines. Why? In my local Superhero Sex Shop (Good Vibrations, Brookline at that time) I spied some really awesome little cards like this one: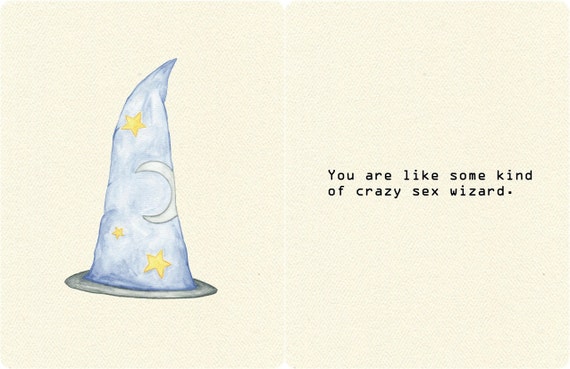 Super fun, right? And that's just the tip of the awesome iceberg that is Anna Diem's Foulmouth Greetings- check out their whole catalog here.  Foulmouth describes themselves as "Greeting cards for queers, romantics and perverts" and distributes their cards via their Etsy site and through a collection of shops that reads like a "Who's who" list of Superhero Sex Shops- Check it out. I adore this company and their work – they are superheroes! – and I want to share their awesomeness with you! Anna from Foulmouth Greetings has been generous enough to send me a pack of 10 assorted cards and I'm so excited to give them to one lucky reader! We're doing this giveaway fast and furious – entries will close at 11:59pm on Tuesday the 28th. Follow the instructions below to enter and maybe I'll get to spread some Foulmouth Greetings love to you!