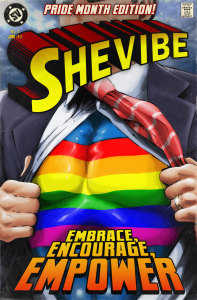 Ever since I launched the tour I have noticed that a lot of people get directed to my site when they search for "superhero sex" I always feel a little bad about that because, clearly, they don't want to talk about the qualities of good sex shops. I suspect they want to see some sexy comics. Well, the newest addition to the Superhero Sex Shop roster lets them do both. SheVibe is some of the best sex shopping around and it comes with comics – everybody wins!
Seriously, this is hands down the most fun place to shop for sex stuff on the internet. Sexy and smart with a great sense of humor, SheVibe is clearly the result of awesome people being awesome. They boast an impressive selection that often features funky new brands and small companies, tremendous customer service, and again (because I love them) comics! What's really cool about SheVibe though is how much they value customer input. Sandra has been known to take a new product and ask several reviewers, "What do you think? Does this seem worthwhile?" Consequently the stock tends to be really awesome.
I could (and frequently do) spend hours on this site! With sections devoted to everything from "Electrosex" to "Sex Toys for Size Queens" and a dildo shopping assistant, it's easy enough to find what you're looking for but there's a ton of opportunity to be introduced to new products. SheVibe is, in my experience, the closest online shopping can come to exploring a physical shop- and it's always open and no one minds if I shop in my pajamas while watching Gilmore Girls Game of Thrones. For me it's pretty much a dream come true.
Finally, SheVibe runs the best sales and giveaways. I won my awesome Fucking Sculptures piece from them, and once got through a blizzard by hanging out on SheVibe getting awesome deals on stuff Also if you spend more than $75, shipping is free.  There's a fabulous Community Room page with links to sales, contests, manufacturer info and some other awesome stuff.
Sandra from SheVibe, who won an extra-special place in my heart when she greeted me at CatalystCon West by saying "Are you the Redhead Bedhead?" (I had never been identified on sight before!), was kind enough to answer the Seven Superhero Sex Shop Questions. Check it out!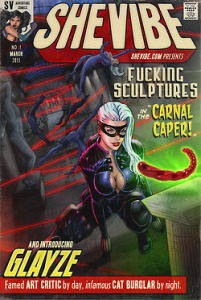 What makes She Vibe unique?
First and foremost, I think our original artwork is the most obvious, unique asset. Our goal was to combine originality with sex and fun.  Creating the concepts and seeing them come to life is probably a favorite aspect for all of us. We also strive to provide a unique product offering that you won't find anywhere else. We are big on supporting lesser known, boutique brands which share our love of unique, premium quality products that are also artfully presented. Additionally, we absolutely believe in top-notch customer care – the consumer has so many choices out there and service is often the deciding factor between you and a competitor.
Any advice to first time shoppers?
My first instinct is to say "know your body", but I realize that for many folks, buying a sex toy might be their first step in getting to know their body. A good start is having an idea of what you want to achieve; clitoral orgasm, deep penetration, anal exploration, more intimacy etc. and then do a little research on the products in that category, there are thousands of reviews on thousands of products which are easily found through a quick Google search. I also recommend keeping your expectations realistic, there is not a "one size fits all" sex toy designed to make all your orgasm dreams come true.  Much of the fun is found in the journey of discovery and exploration.
Any favorite moments/great stories?
It's funny, when we first embarked on this adventure, I never saw myself as qualified to offer advice or teach anybody anything. I have learned so much about the vastly different needs of individuals and the unique reasons each of them have for using sex toys.  It's really allowed me to grow and re-shape my own pre-conceived notions about sexuality.  Probably one of my favorite and most pivotal interactions was with a customer whose husband had suffered from prostate cancer and now had issues with ED. She knew nothing about sex toys but she knew that the satisfying sex life she had once enjoyed with him was now suffering and that they needed help. We talked over several days and came up with a harness, dildo combination that he could wear. Ultimately they were both thrilled with the solution. It was probably the first time I truly recognized that there a thousand different reasons for buying a sex toy, all of them valid and none of them deserving the shame or stigma that so often surrounds this industry.
You're trapped on a desert island (that contains a magical tree that grows batteries and has an electrical outlet in the trunk). What 5 sex toys/products available from She Vibe do you want with you? 
Hehe, that's a funny question only because I recently declared myself a "dildo girl".  5 years ago I would have most certainly needed batteries or an endless power supply…hmmm, how about we split it up (and hush with the size queen jokes):
Vibratex Thundercloud , Fun Factory Tiger Dildo, Vixen Outlaw, Tantus T-Rex & Je Joue G-Ki.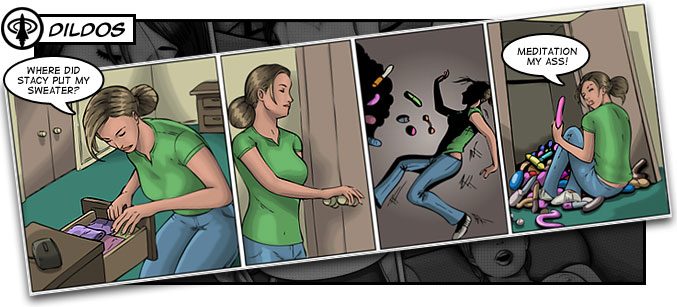 What is your favorite toy material? Why?
It would have to be the silicone realistics like Vixskin and Tantus O2. The safety, long life and delicious texture of these materials have won me over.
What is the most popular item on She Vibe?
Realistic dildos and harnesses definitely sell the most.
Any cool upcoming projects?
Weeee! and Yes!  Argh, one is secret but oh so exciting – we hope to reveal all next month (July). We have some fun collaborations in the works with RodeoH.  Tristan Taormino has agreed to be our cover grrl next month. Let me stop and fan myself for a minute, it's all I can do not to gush – what an amazing woman.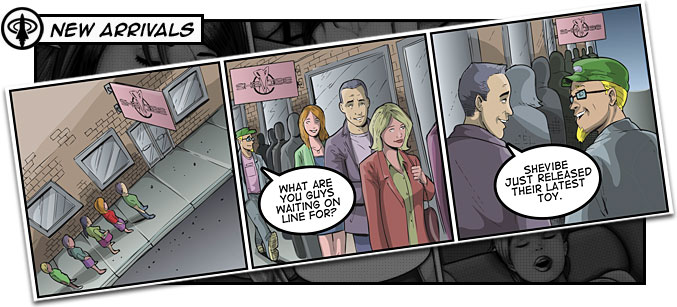 Extra credit:
What's on the She Vibe soundtrack?
We all have fairly diverse tastes ranging from Pink Martini to Snoop Dog, but we actually have a few staples which we play each morning – they're hilariously kitsch but crack us up and get us in the groove for a busy day:
You Belong To The City by Glen Frey
Situation by Yaz
Far From Over by Frank Stallone
Rock Me Tonite by Billy Squier (the most wonderful, disastrous, epic-ally bad music video of all time).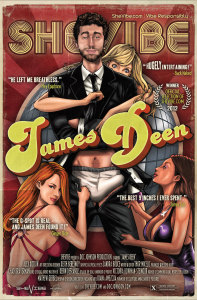 Find SheVibe online at
www.shevibe.com
  They are also all over social media. I particularly love following them on
Tumblr.