I'm going to start this off in a way that I would generally discourage reviewers from opening a write up of any product, here goes: I'm not really into butt toys, they just aren't my thing I tend to like the beginner ones and the pretty ones and I don't consider myself particularly knowledgeable about any of them. For that I defer to Lorax.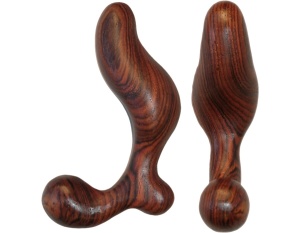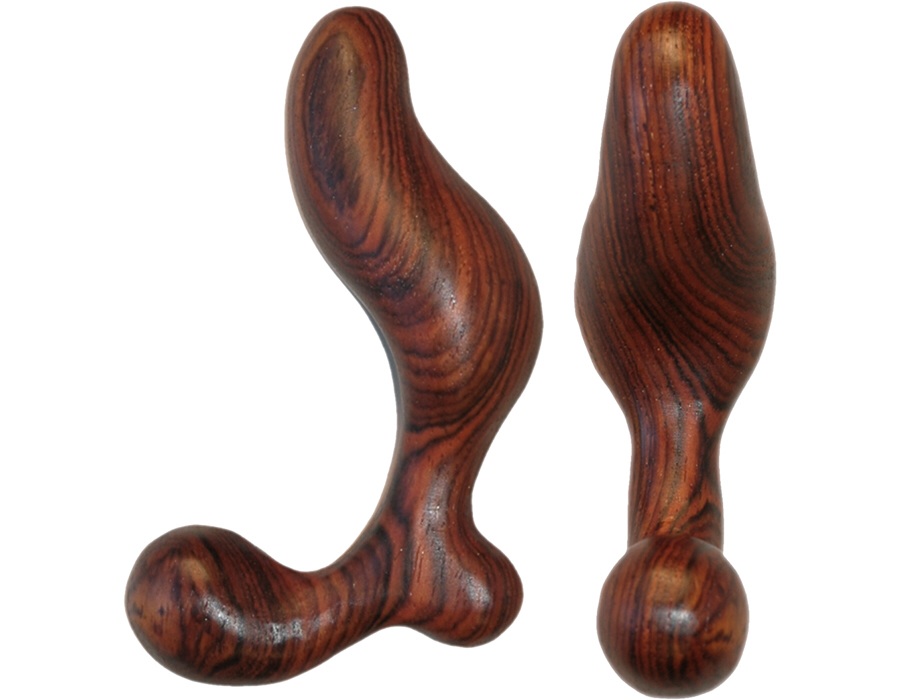 So, with all that being true, what in the name of Crista Anne's rainbow tap-dancing dildo gods possessed me to request the Nobessence Romp to review? Well, I've always had a bit of a crush on Nobessence toys. so far their Fling and Seduction have appeared respectively on my 2013 and 2014 sex toy word on the street is that this toy is the butt whisperer, a piece that can make even toy resistant bums  purr… Also, it's freaking gorgeous! So the lovelies over at SheVibe sent me the Romp and I gave it a whirl.
Before we go any further I'll stop and address the question I know comes up whenever we deal with wood toys:
 "Won't it give me splinters?!"
Short answer: Of course not! Why would anyone buy such a thing?! Long answer: A quality wooden sex toy (such as, well, anything from Nobessence) will be sanded, finished and sealed in a body safe way (Nobessence uses something called Lubrosity™. There's so much more to say about this but I'd rather move on to the fun stuff so I'll hand it off to the amazing Dangerous Lilly, go read what she has to say:
Wood Sex Toys: An Introduction by Dangerous Lilly
Okay,  now that that's done, let's talk about using the Romp, which I will henceforth refer to as "Romp-ing!"
Vaginal Romp-ing!– Even though I generally think of it as an anal toy folks always say that it works fabulously for g-spot stimulation during cunnilingus. Now I'm not besties with my g-spot but I decided to give it a go before using it anally. So, it felt good (bear in mind that this is where I come down on g-spot stuff.. for me it feels like there's an area where stuff feels nice and then some parts that feel annoying- no big bang amazing spot though) but logistically we couldn't find an angle/position that hit things right and allowed cunnilingus to continue unimpeded. That's fine though because the best was yet to come.
Anal Romp-ing!– A few days later, on my own, I decided to use the Romp anally. I had never been worried about size even though I tend to stick to smaller things (like my beloved Bootie) but suddenly as I went to insert it, the Romp seemed a bit big… (It's 1.5 inches at the widest point) but with the addition of some Sliquid Organics Natural Gel lube it slid right in and felt amazing. For reals. Usually I find that plugs can be comfortable-ish and can provide stimulation if used right blah, blah, blah (like I said, not a huge anal toy person) but the Romp was a mother-truckin' sex toy revelation. It fit my body beautifully and then whenever I moved with it in it created delicious pressure against, well, all the good feeling stuff. Sorry for not being more educator-y here but folks, walking around with the Romp in felt like being gently stimulated in places that I never even knew would feel good. It's awesome.
Multi-directional Romping! -I tried it in both directions- I had high hopes for inserting it with the short handle facing forward to try to rock some perineal sponge stimulation too but it just felt so amazing with the short hand pointing towards my back.
Humping and Romp-ing!- I didn't keep the Romp in for intercourse because Lorax's story scared me a bit (their ass swallowed the Romp when they had it in anally during vaginal intercourse) but that fear may have been unfounded – Lorax's ass is used to accommodating much larger things than mine is.
Style & Romp-ing! – Okay, this isn't about using the toy at all. Aesthetics fiend that I am, I love how beautiful the Romp is. Seriously, it's lovely! The grain of the wood, the smoothness of the toy, the shape, everything- it's a show piece.
When you finish Romp-ing!:  You can clean this beauty with soap and water or wipe it down with a 10% bleach solution.
My Romp-ing verdict: if you like anal stuff you will probably LOVE the Romp. If you are, like me, kind of ambivalent to anal stuff, there's a good chance you'll still love the Romp and if you are completely new to all this anal stuff, good on you for finding out about the Romp. Yep, I firmly endorse this one!
The Nobessence Romp retails for $106.99 and you can get yours from SheVibe (w/ free shipping)!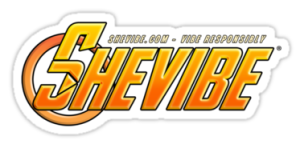 Thank you to SheVibe for sending me the Nobessence Romp.
This product was provided to me free of change in exchange for my honest review. My review policy is simple: I will never lie about liking a product if I don't (in fact I probably won't even write about it) but when I do like something it's hard to get me to shut up about it.